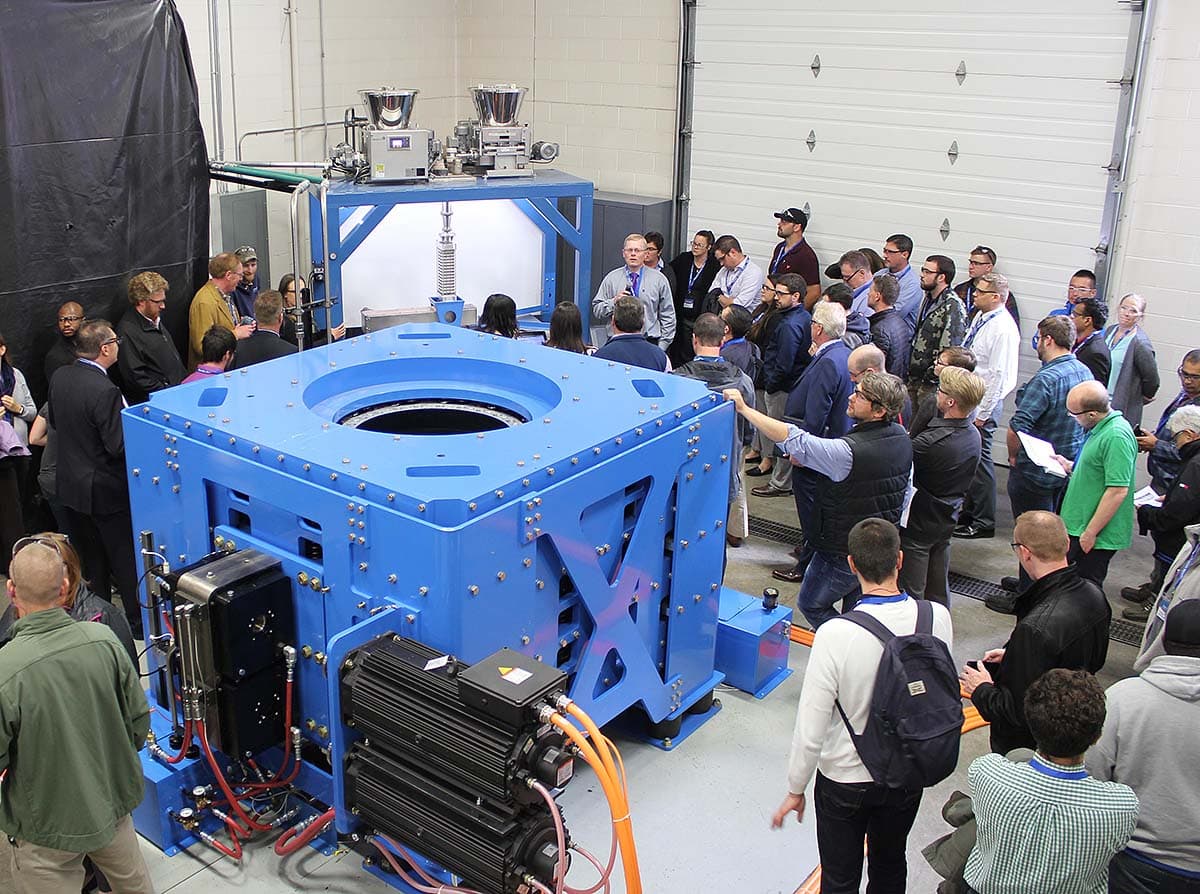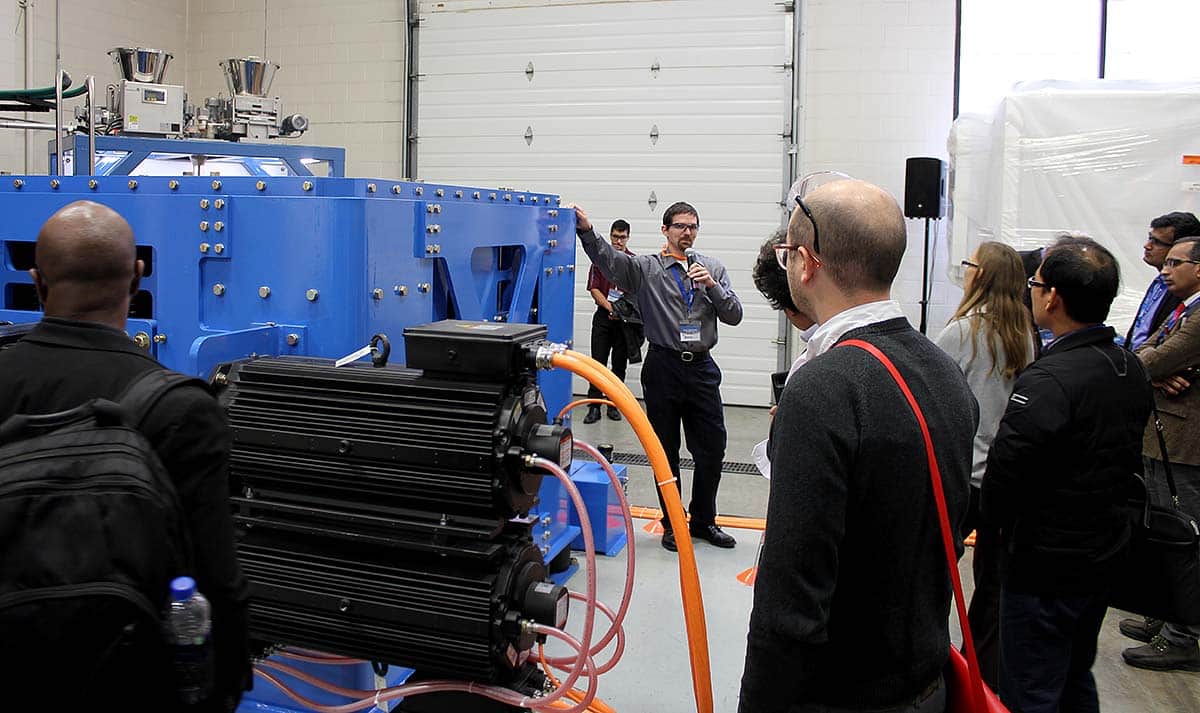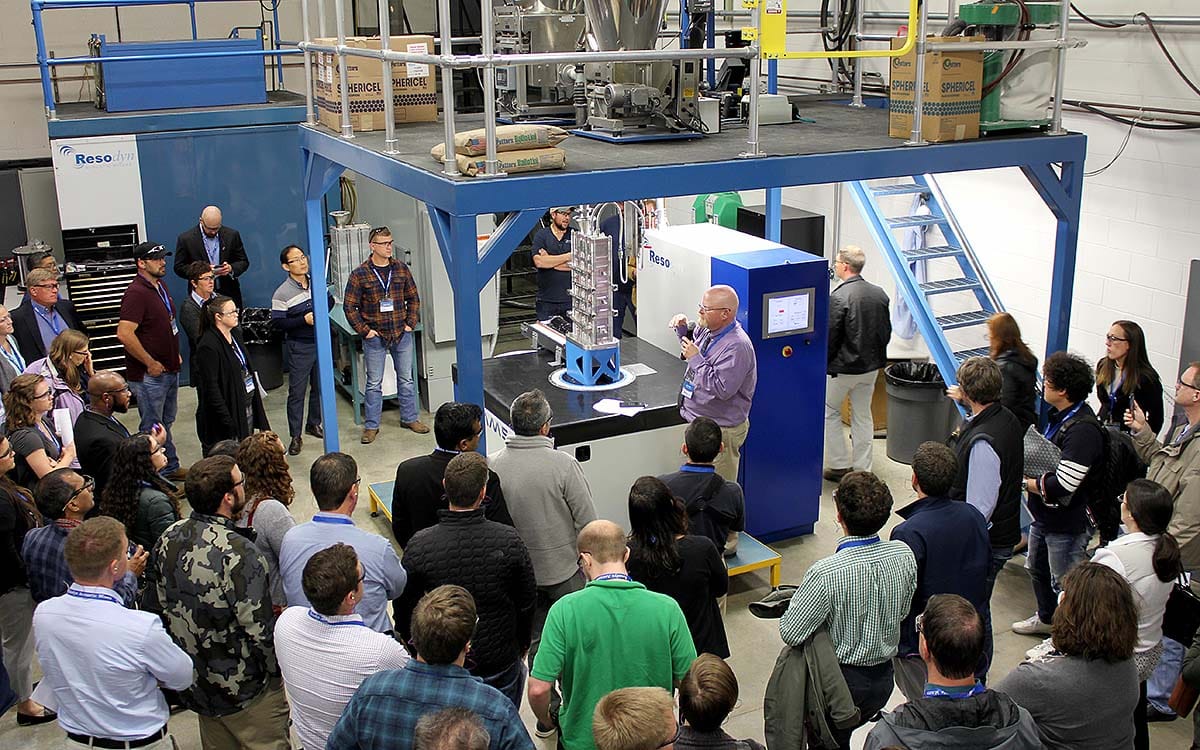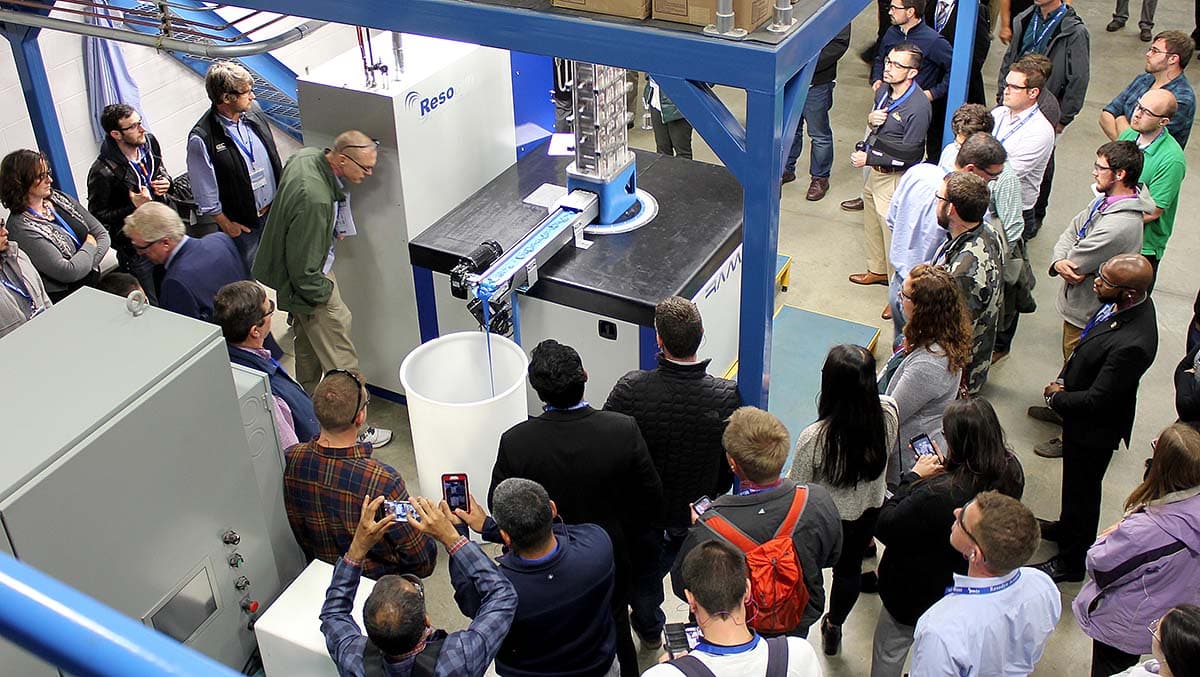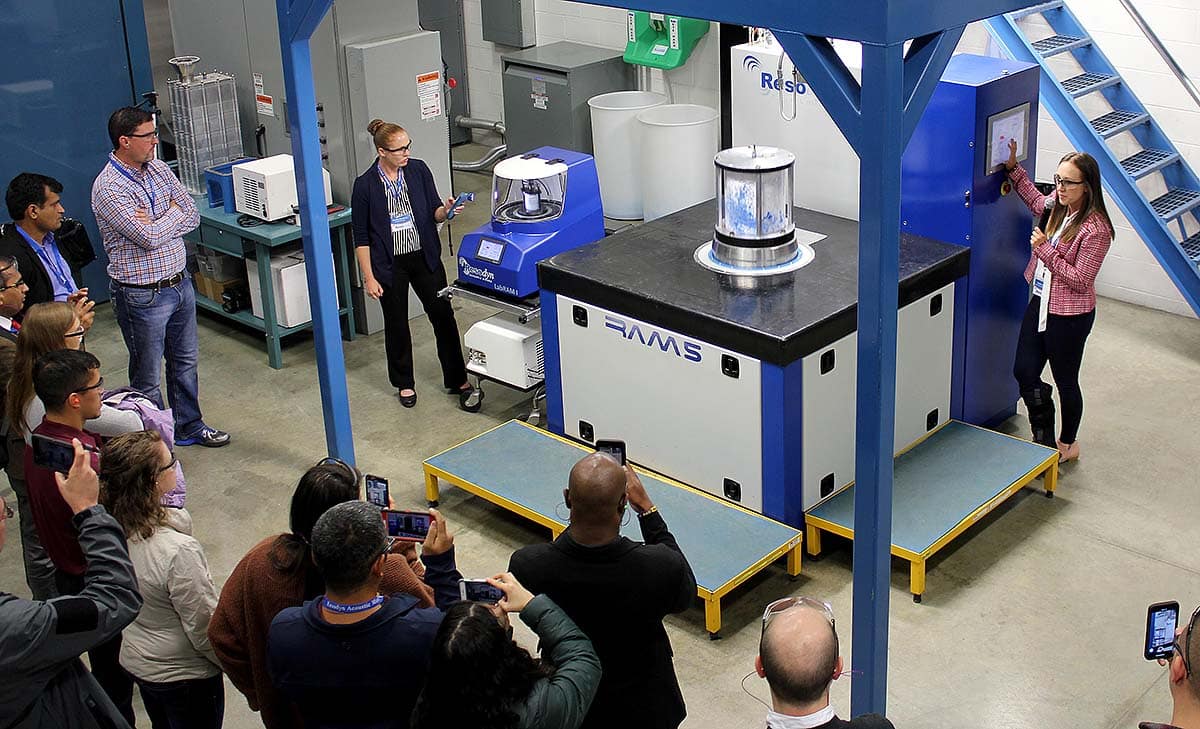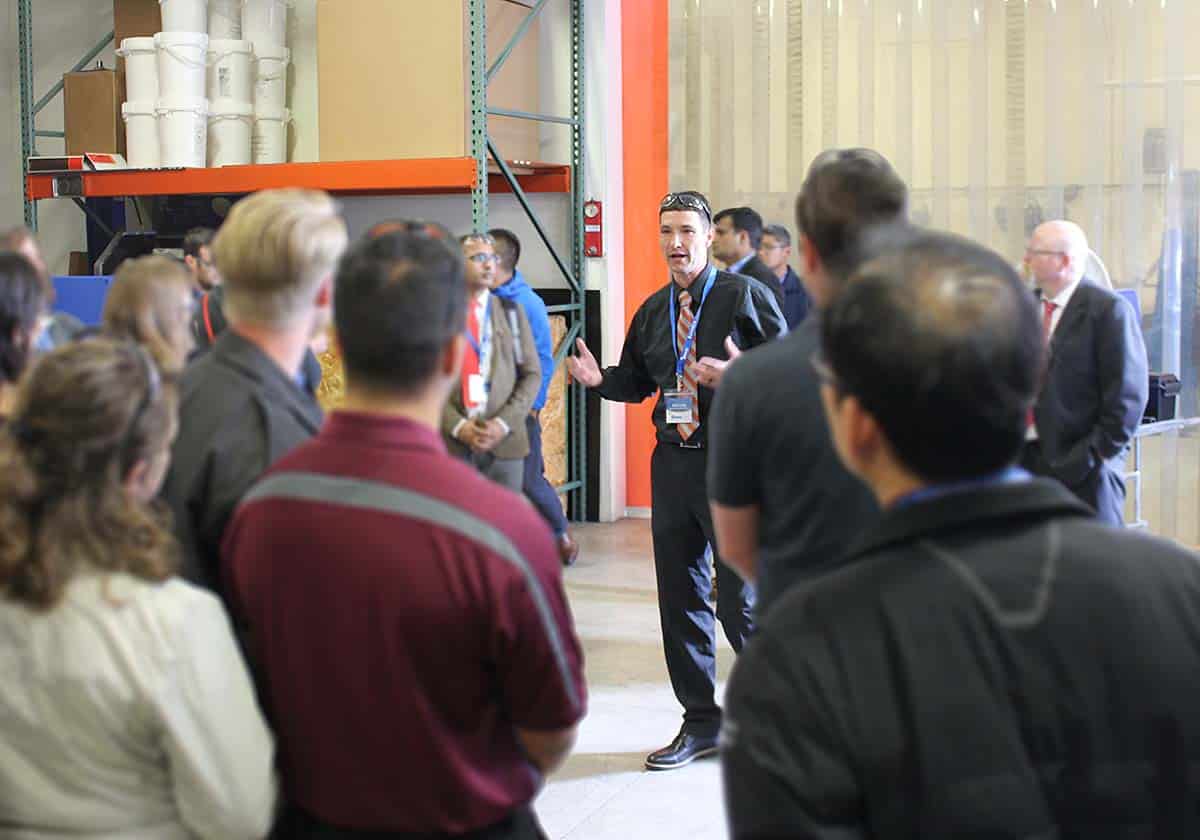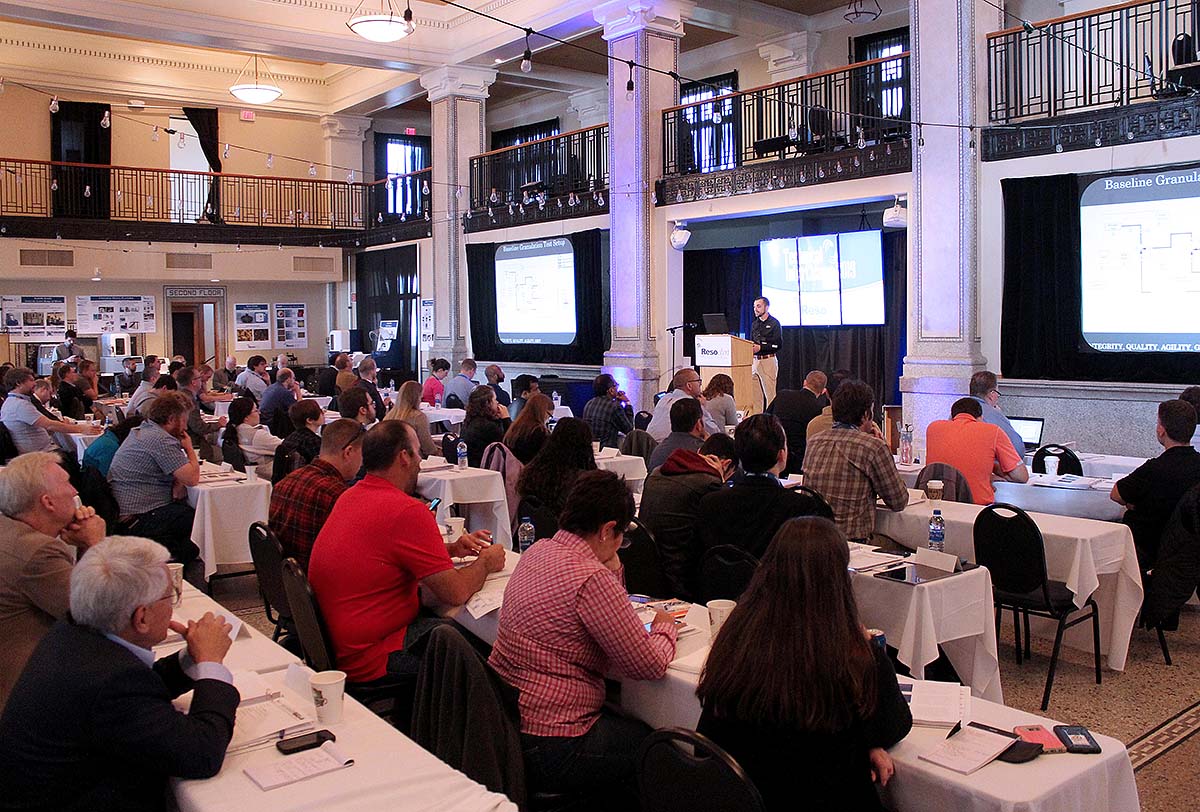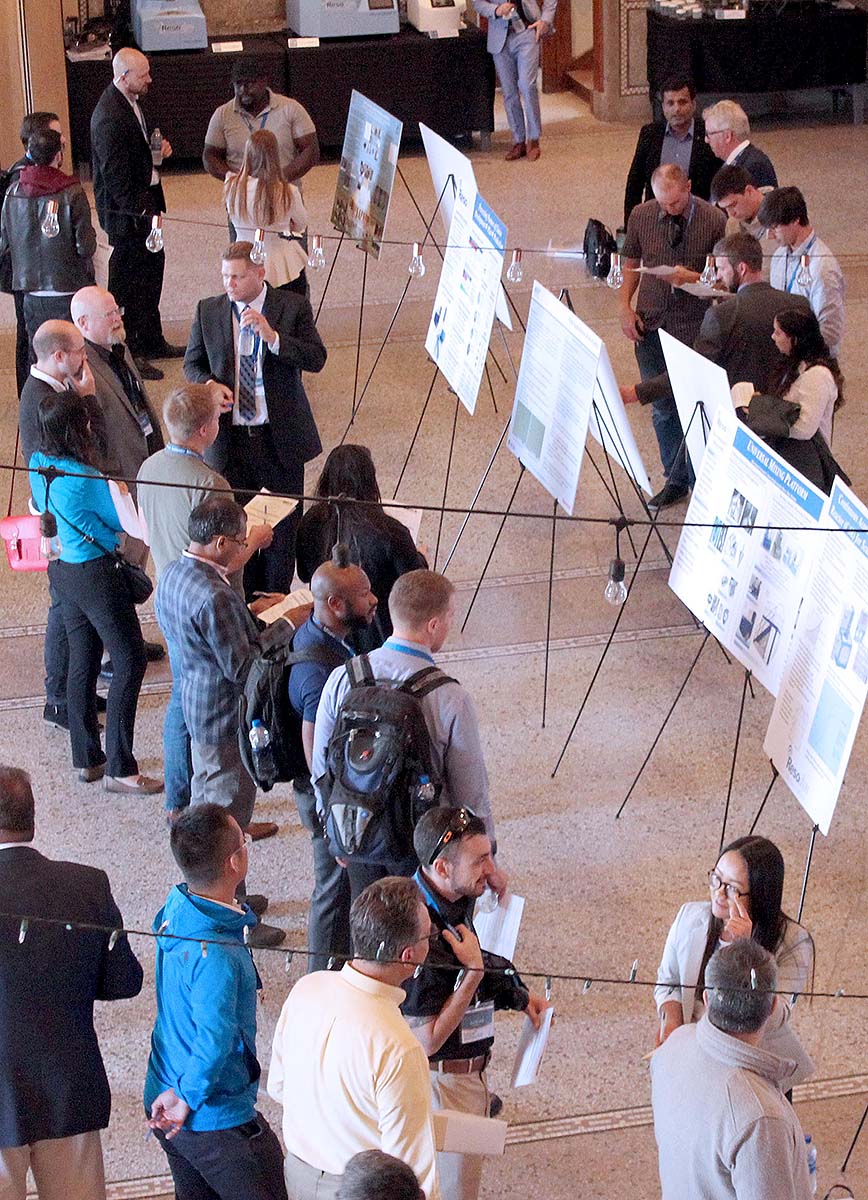 The ninth annual Resodyn Technical InterChange (TI-19) welcomed 65 attendees from eight countries to Butte, Montana, USA for three days of cutting edge ResonantAcoustic® Mixing (RAM) presentations, demonstrations, and discussion.
TI-19 featured an information-packed presentation and demonstration lineup with topics ranging from the Definition and Power of Resonance, which unmasked the engineering behind RAM's efficient but powerful performance, to a deep dive into the latest research surrounding RAM Continuous Chemical Processing. TI-19 attendees were also treated to a sneak peak of the massive RAM 55 H mixer for the US Army, currently in production at Resodyn's headquarters.
The event was capped with more than a dozen customer technical presentations and posters delivered by experienced RAM users with applications including green processing of energetic materials, technical glass formulation processing, and RAM milling of ultra-hard ceramic particles.
"The customer presentations and posters are always the highlight of Technical InterChange," said Resodyn President and CEO Larry Farrar. "RAM enables our customers to make products that were otherwise too costly, too dangerous, or impossible. Hearing those stories first-hand leaves the whole Resodyn team excited and inspired."
Dates for Technical InterChange 2020 will be announced in January.