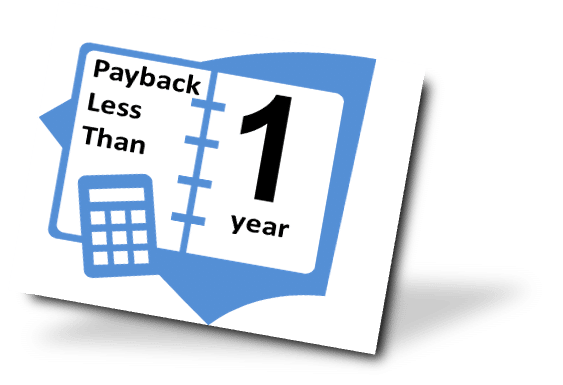 HIGH VALUE INDUSTRIAL COATING
10.5 Hours Per Batch
53 Process Cycles

0.5 Hours Per Batch
3 Process Cycles
PRECISION DOSE MEDICAL MATERIAL
4 Hour Production Cycle
3 Processing Systems Used

1 Hour Production Cycle
1 RAM 5 System Used
Multiple Systems, 6 Stages
Limited Production Capacity

Single RAM 5 System, 4 Stages
600% Added Production
MULTI-PRODUCT SECURITY DEVICES
High Labor Cost
High Scrap Rate

71% Reduction in Labor Costs
50% Reduction in Scrap Costs
MIX VIRTUALLY ANYTHING
AT NEARLY ANY SCALE
ResonantAcoustic® Mixing mixes virtually any combination of materials from bench to production. RAM's patented technology platform uses sound energy to effectively and efficiently process powders, pastes, liquids, and combinations thereof with breakthrough speed, quality, and repeatability.
Follow the link below that is closest to your material to see what RAM can do for you, or click here to see all RAM applications.
ResonantAcoustic® Mixing (RAM) Revealed
Discover the principles that drive RAM performance. From rapid vertical displacement to low frequency sound energy, and the "secrets" of resonance, RAM harnesses and combines common phenomena to introduce and deliver ground-breaking results to virtually any industry.
FROM BENCH DEVELOPMENT
TO INDUSTRIAL PRODUCTION
From the world's top materials companies, to international manufacturers, global tech giants, and nearly every U.S. National Laboratory, Resodyn Acoustic Mixer installations encircle the globe on a single, powerful technology platform.
Manufactured in the USA, ResonantAcoustic® Mixer products are installed in more than 35 countries.
Whether developing new materials in the laboratory or running full-scale industrial production, RAM systems are available in configurations to fit your application.






RAM sales professionals deliver high value, on-site application presentations, product technology demonstrations, and even mixing tests using your own materials, without cost to you. Contact us today or specify when and how to contact you to discuss your requirements.
THE LATEST NEWS IN
RAM TECHNOLOGY
ResonantAcoustic® Mixing (RAM) Technology – Mechanochemistry Portfolio (November 2023) Mechanochemistry is a...
EXPERIENCE RAM PERFORMANCE FOR YOURSELF
FREE MIX TESTS AND DEMONSTRATIONS
Change the way you think about mixing and processing with a RAM demonstration, on-site at your facility, using your own materials, solving your mixing challenges. Free, and more rigorous mixing tests can also be scheduled in our mixing laboratory.