>>TI24 Registration Coming Soon<<
Technical InterChange 2024 dates TBD
In-Person and Virtual Attendance options available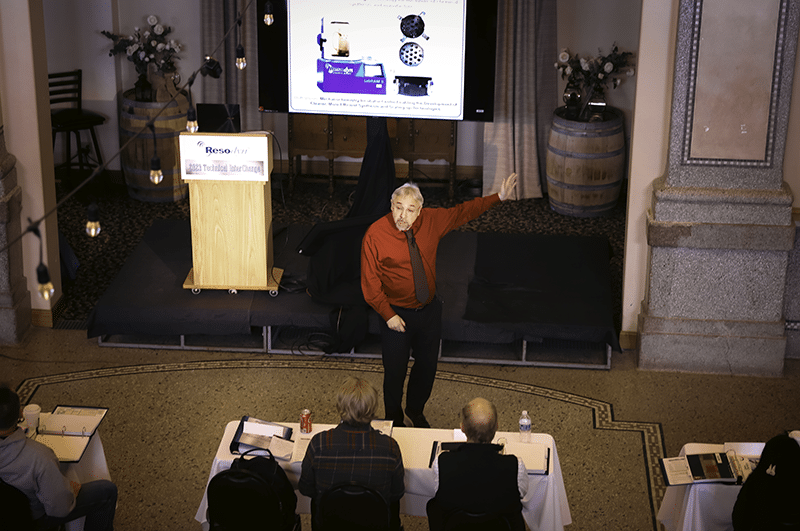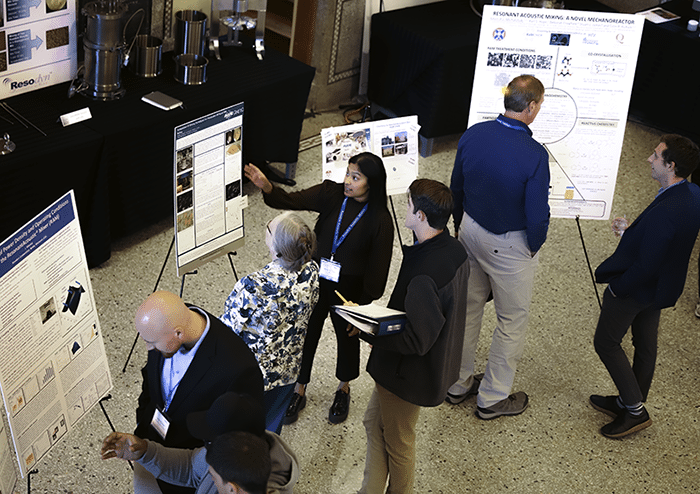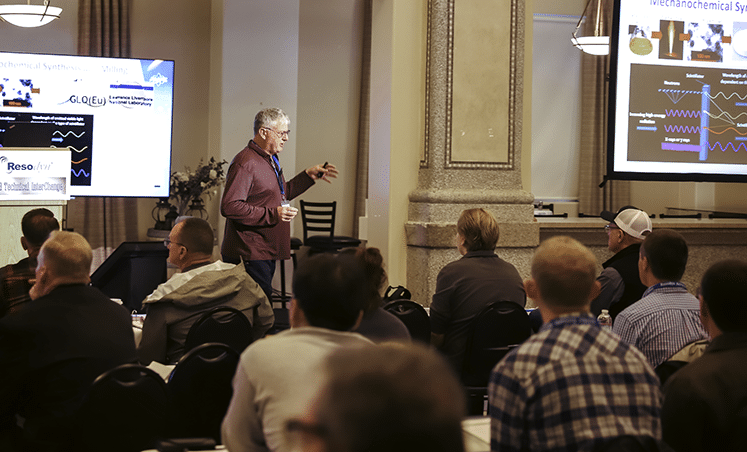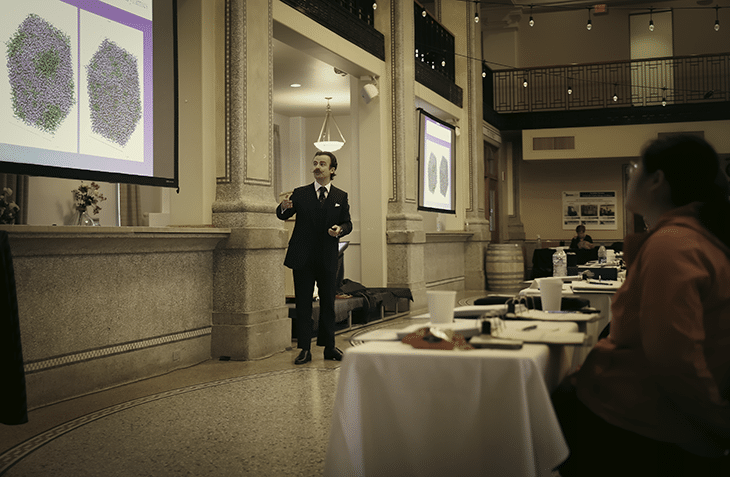 ResonantAcoustic® Mixing (RAM) technology is spreading intra-company locations, one to another, dozens of industries to 35+ countries the world. Resodyn's Technical InterChange introduces the curious, the new user, and the experienced expert to discover, learn and master RAM technology.
Join processing professionals, live or on-line, to discover, experience, and begin to master the power of sound. Mix powders, liquids, pastes, viscous materials, even your toughest examples from a few hundred grams to 420 kilogram cycles of continuous operation. Witness the economic, operational, and productivity potential for advanced processing, exceptional quality, breakthrough speed, and multi-function efficiency.
Becoming the processing technology of choice from so many industries results from the experience RAM delivers for firms large and small, industrial and government, life-saving and product creating. Join us for TI-24 and learn how.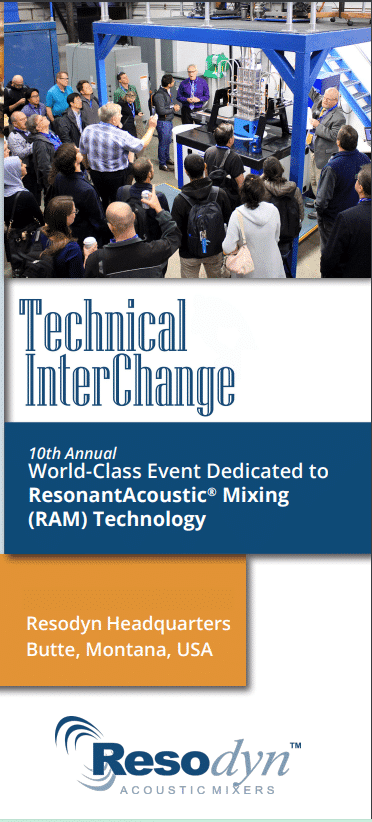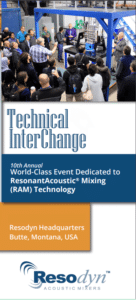 Technical InterChange 2024 will be hosted at Butte's historic Front Street Station, with additional sessions and activities hosted at Resodyn's corporate offices, Resodyn's production facility, and other venues in and around Butte, MT.
In-Person TI-24: Plan to attend or live-link starting with the always popular welcome reception the evening before the conference opens. If you can't attend the in-person event, register to attend the live streamed webcast. Both technical and social events will be streamed live as well as re-broadcast for global registrants.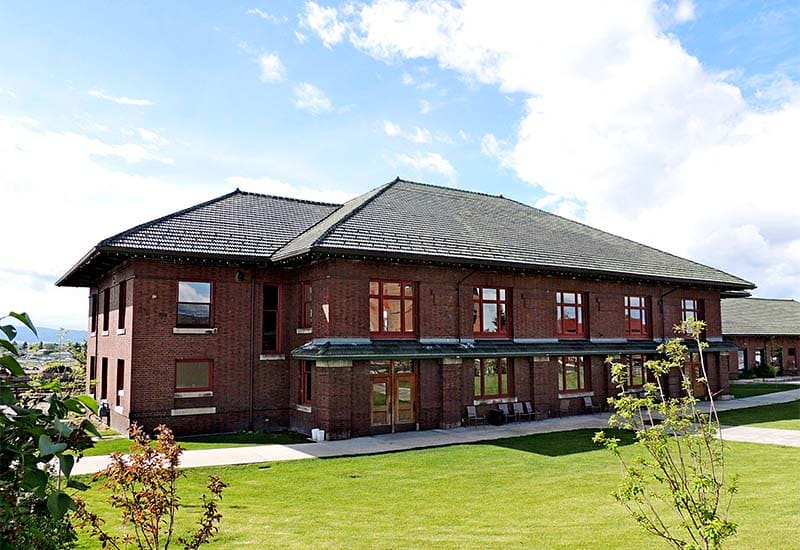 The Historic Front Street Station in Butte, MT - home of TI-24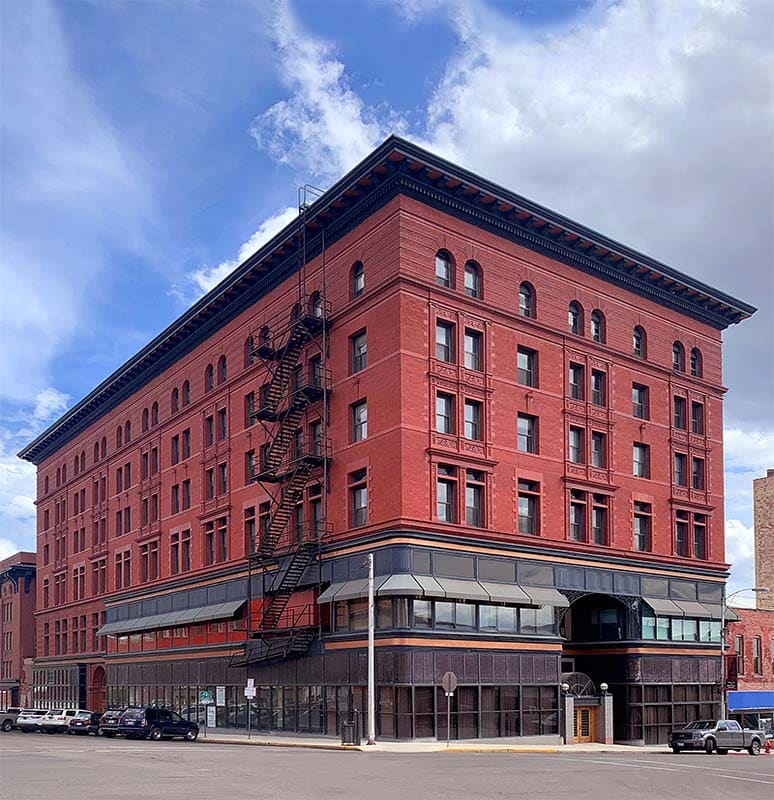 Resodyn HQ - the historic Hennessy Building in Uptown Butte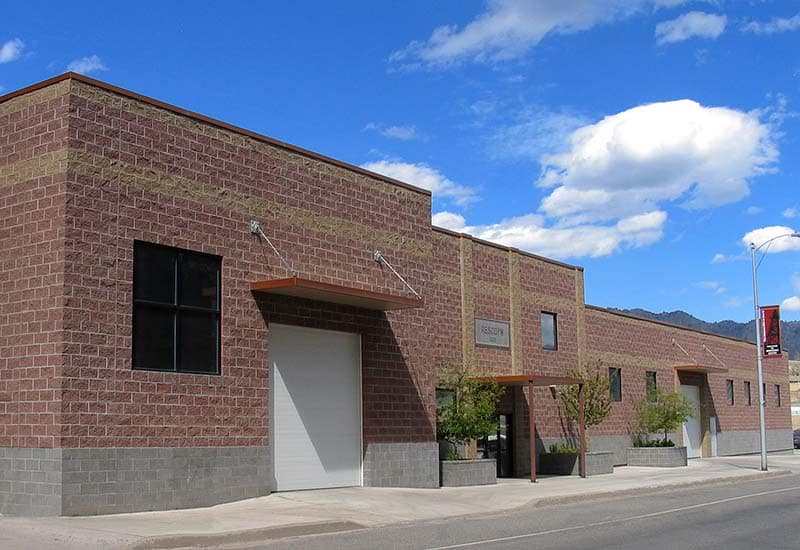 Resodyn's 23,000 sq. ft. manufacturing facility


The annual Resodyn Acoustic Mixers Technical InterChange is designed for RAM technology discovery, new user advancement, and to broaden the experience of seasoned experts. TI is an event that opens the conference to more attendees beyond the 35 countries where RAM technology is now in use.
Cutting Edge
Technical Presentations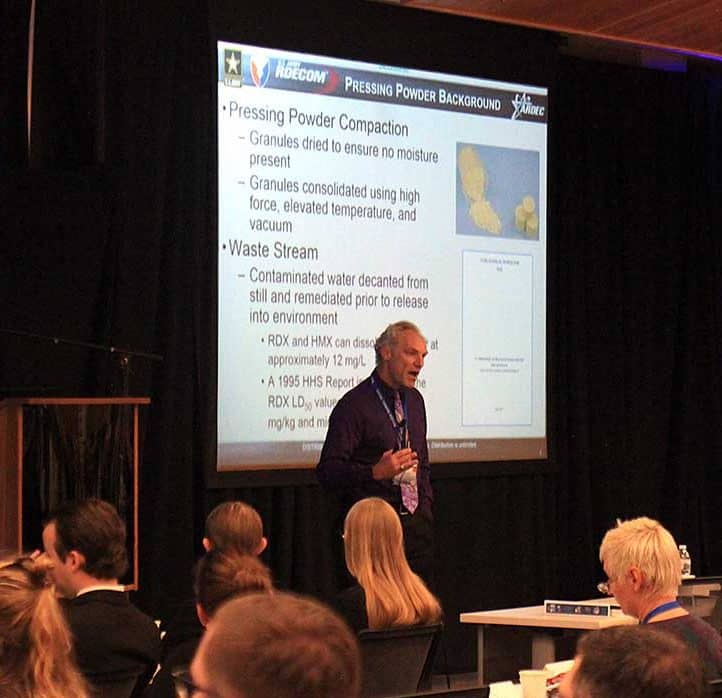 RAM Processing
Demonstrations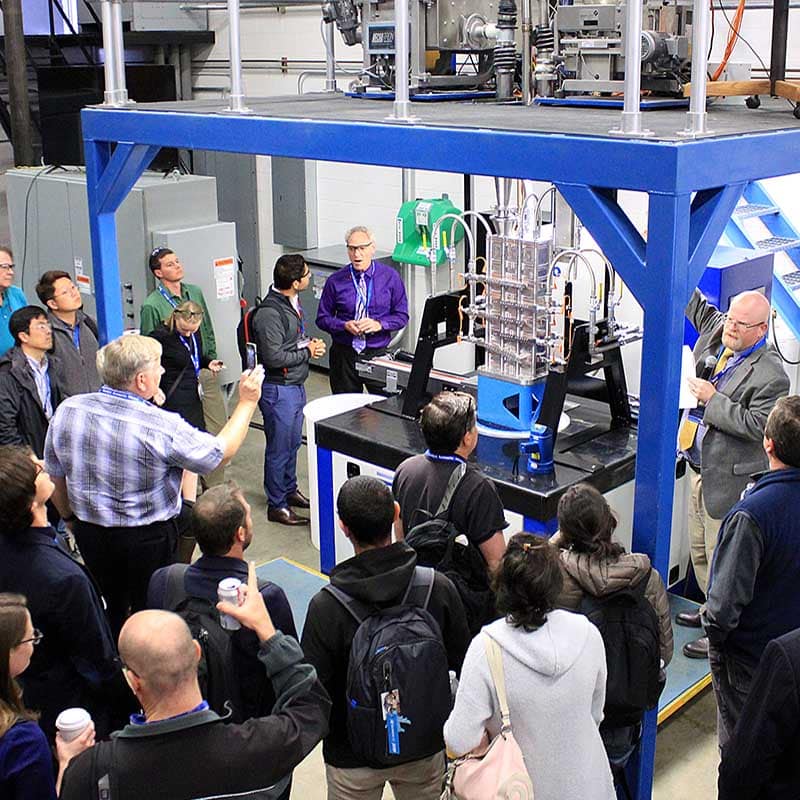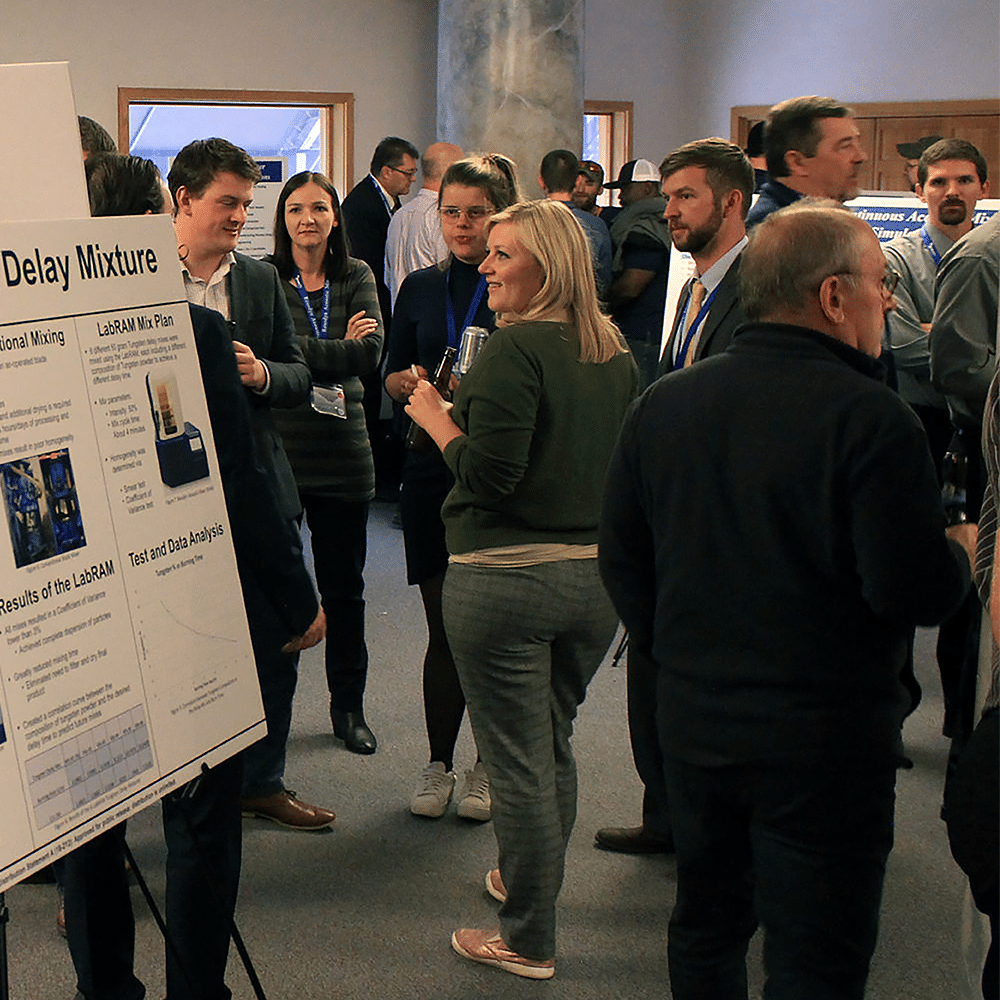 RAM 5 Operator
Certification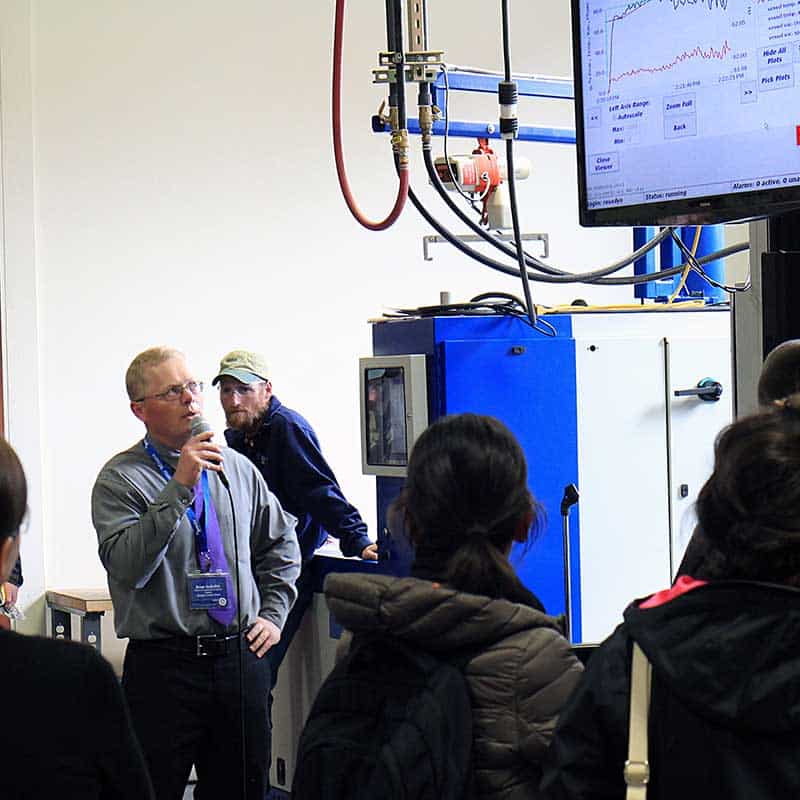 "The Technical Interchange was excellent. It provided valuable insights and was well organized. I appreciate the effort put forth." - Lucas Park – Yes Solutions
"Excellent meeting. Resodyn Presenters were on point. InterChange is definitely geared to hands-on users, engineers and scientists. Presenters helped me develop some ideas and steered me toward certain equipment to use for current challenges with my mixes." – US Army Contractor
"Thank you very much for organizing this conference. Great educational experience." - Senior Engineer – Electronics Industry
"Fantastic Exchange of ideas and experience with the platform." – Technical InterChange Attendee
"Technical InterChange gave me the skills and confidence to really attack new formulations. You can bet I'm bringing my senior engineer to the next one!"      - Technical InterChange Attendee
Do you have questions about Technical InterChange?
Please don't hesitate to ask.