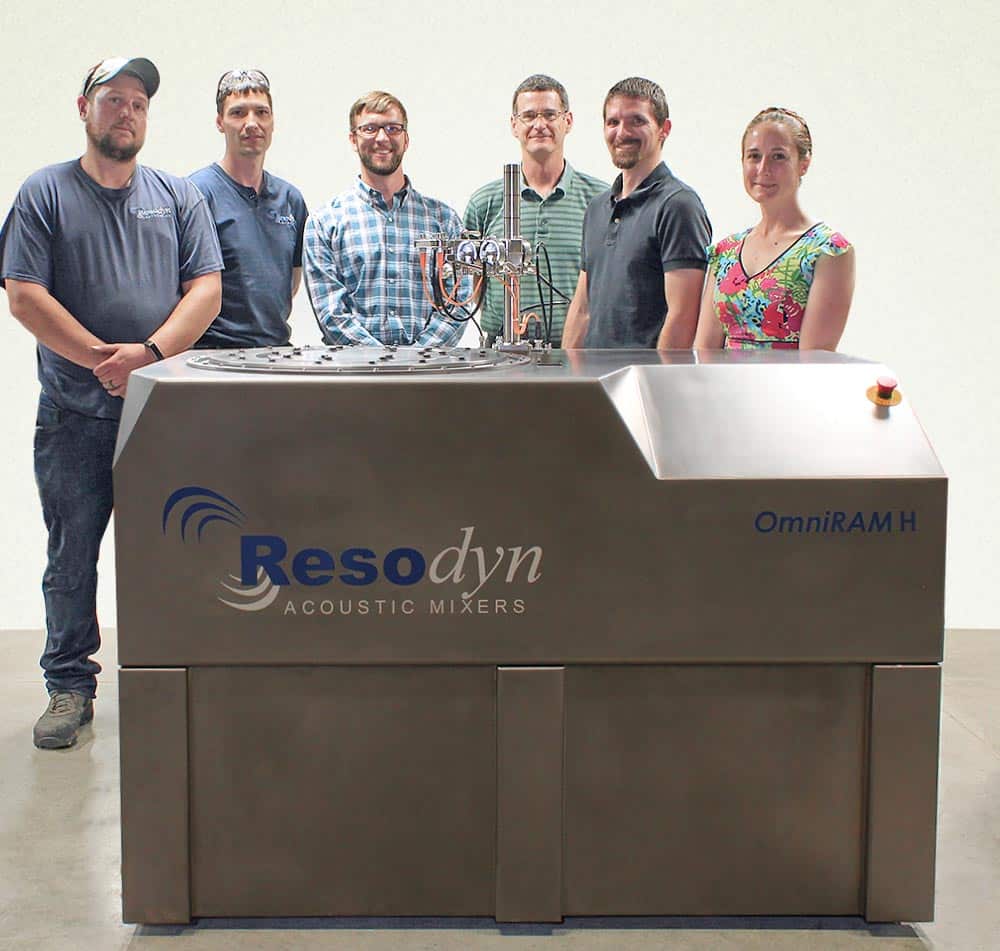 Resodyn Acoustic Mixers is pleased to announce shipment of its first OmniRAM H energetics mixer to a leading UK innovator of rocket propellants and other advanced energetic materials.
The 5 kg payload capacity OmniRAM was introduced at Resodyn's Technical InterChange event in 2017 to bridge the step between the 1 kg capacity LabRAM II benchtop and the 36 kg capacity RAM 5 production models. OmniRAM's 5kg payload capacity is ideal for pilot and smaller scale production mixing of powders, liquids, slurries, and viscous pastes.
OmniRAM H is certifiable to Hazardous Area Classification (HAC) Class I Div I and Class II Div I environments, among other qualifications. Like all RAM H-series mixers, OmniRAM H is designed for remote operation and features a sealed housing, purged interiors, and multiple grounding paths.
Pictured is a portion of the team responsible for OmniRAM H's design, engineering, and production.