RAM DELIVERS BEST-IN-CLASS MIXING
Thorough Dispersion
Exceptional Uniformity
Unrivaled Speed
FOR CHEMICAL PROCESSING

RAM DELIVERS BEST-IN-CLASS MIXING
Thorough Dispersion
Exceptional Uniformity
Unrivaled Speed
FOR CHEMICAL PROCESSING
ACURACY, REPEATABILITY, & PURITY 
IN CHEMICAL DEVELOPMENT
Chemical blending applications create unique challenges for conventional industrial mixing systems. Resodyn Acoustic Mixers, Inc. has the experience, knowledge, and products to solve these challenges and streamline the industrial chemical mixing process.
The chemical industry relies on consistency and quality for performance, effectiveness, and value. ResonantAcoustic® Mixers (RAM) deliver safe processing capabilities that expand and expedite product development, and seamlessly scale up to industrial production.
RAM mixers provide 10X faster mixing and dispersion rates with increased intra-batch uniformity and consistency. Both heating and cooling systems can be applied for tighter reactive process control and increased consistency of the chemical blending process. 
Rapid emulsification and extended life suspensions provide immense benefits to chemical mixing with RAM.
Applications for RAM products in the Chemical Industry is uncapped and inclusive of:
Abrasives
Catalysts
Chlorinated Organics
Epoxy Hardeners
Floatation Reagents
Gas Storage Materials
Lubricant Pastes & Oils
Mechanochemistry
Optical Brighteners
PVB Emulsions
Specialty Chemicals
Technical Polymers
Thermal Transfer Materials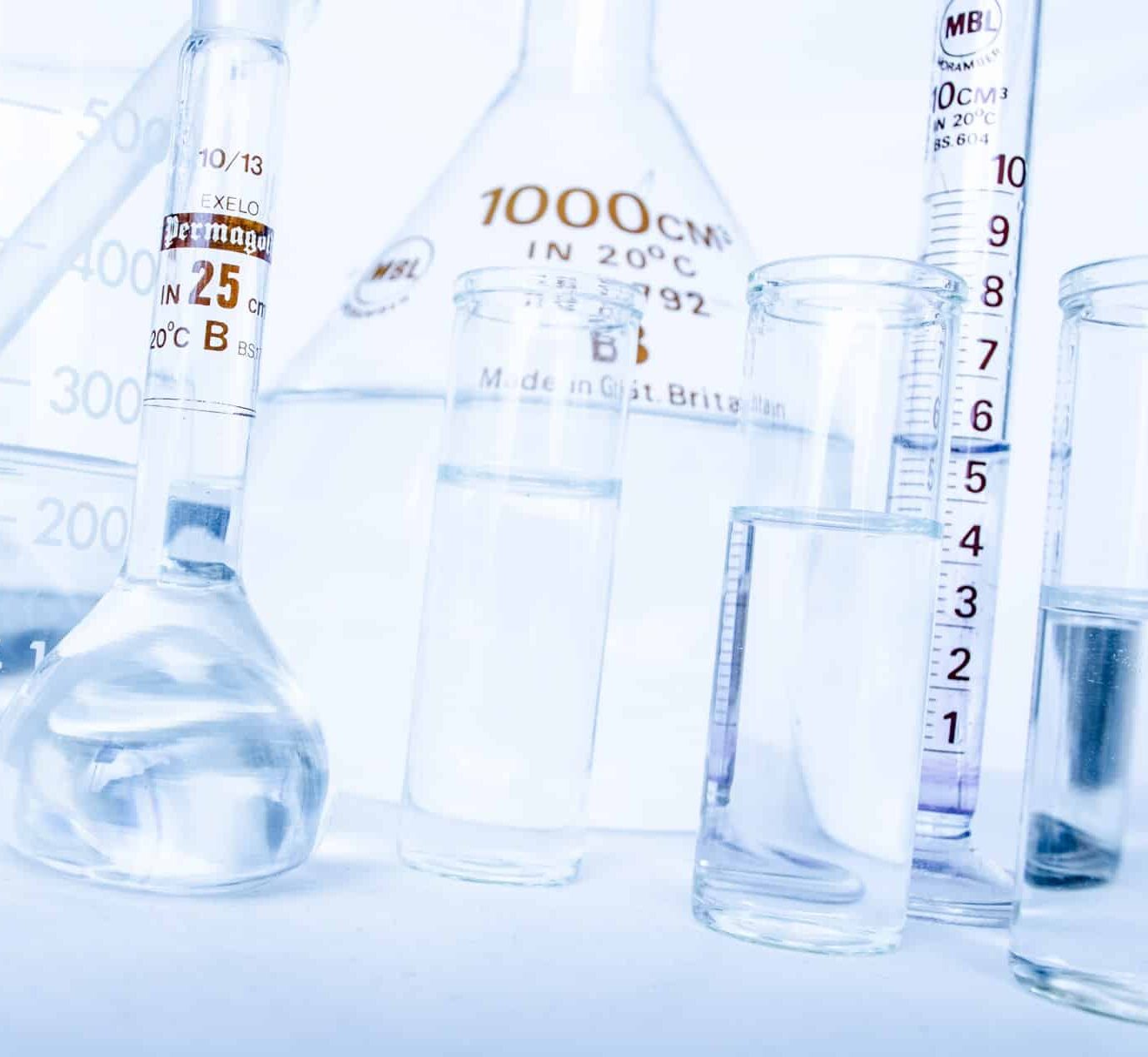 INDUSTRY EXPERT 
TESTIMOMIALS
"(RAM) does not require any milling or grinding media, enabling simple and straightforward scaling-up of batch synthesis from hundreds of milligrams to at least tens of grams, while still permitting the use of a metal oxide as a starting material." 
- Chemical Science, 2020
"Our Testing with ResonantAcoustic® technology has demonstrated filler incorporation at phenomenal rates and with very little viscous heating. This technology could have a far broader impact on the Chemical Industry than anyone is imagining today"
- Senior Process engineering specialist – Global Chemical Company
"The use of resonant acoustic mixing as a simple, rapid and readily scalable methodology for synthesizing metal–organic frameworks of different levels of complexity, including two- and three-dimensional networks, has been demonstrated" 
–Chemical Science, 2020
THE UNIVERSAL
MIXING SOLUTION
The ResonantAcoustic® Mixer (RAM) product line harnesses the power of resonance (low-frequency sound) to generate powerful and efficient mixing of complex Solid-Solid, Solid-Liquid, Liquid-Gas, and Liquid-Liquid Blends.   RAM systems provide;
10-100X faster mixing times

bladeless non-contact mixing

consistent homogenization

repeatable

scalable

durable

custom engineered systems

reliable




cost savings

eco-friendly operation

unmatched safety
CHEMICAL PROCESSING 
PRODUCTS