RAM DELIVERS BEST-IN-CLASS MIXING
Thorough Dispersion
Exceptional Uniformity
Unrivaled Speed
Eliminates Cross-Contamination
FOR PHARMACEUTICAL PROCESSING

RAM DELIVERS BEST-IN-CLASS MIXING
Thorough Dispersion
Exceptional Uniformity
Unrivaled Speed
Eliminates Cross-Contamination
FOR PHARMACEUTICAL PROCESSING
THE PHARMACEUTICAL PROCESSING 
TECHNOLOGY OF CHOICE
Resodyn Acoustic Mixers, Inc. provides industry specific RAM products to the pharmaceutical and biotechnology manufacturing industries which provide for even mixing of disparate materials, excipients, liquids, and varying combinations under strict quality control.
The Batch to Batch reliability provided by the ResonantAcoustic® Mixer (RAM) technology is unmatched. Integration of RAM products into development and manufacturing processes results in superior ingredient distribution, reduced mixing time and a highly repeatable mixing process.
RAM processing is self-contained and can be aseptic, effectively eliminating cross-
contamination concerns.
RAM systems have illustrated acceleration of new product development. RAM technology is consistent regardless of scale and can be seamlessly applied to lab, bench, pilot, and production applications, including:
Amorphous Solid Dispersion
Bone Graft Pastes and Bone Cement
Chembeads
Collagen Solutions
Creams
Dental Composites
Dry Powder Coating
High Potency-Low Percentage API Blends
Nano-milling
Pre-Tablet Powder Blending
Small Vial Mixing
Well Plate Mixing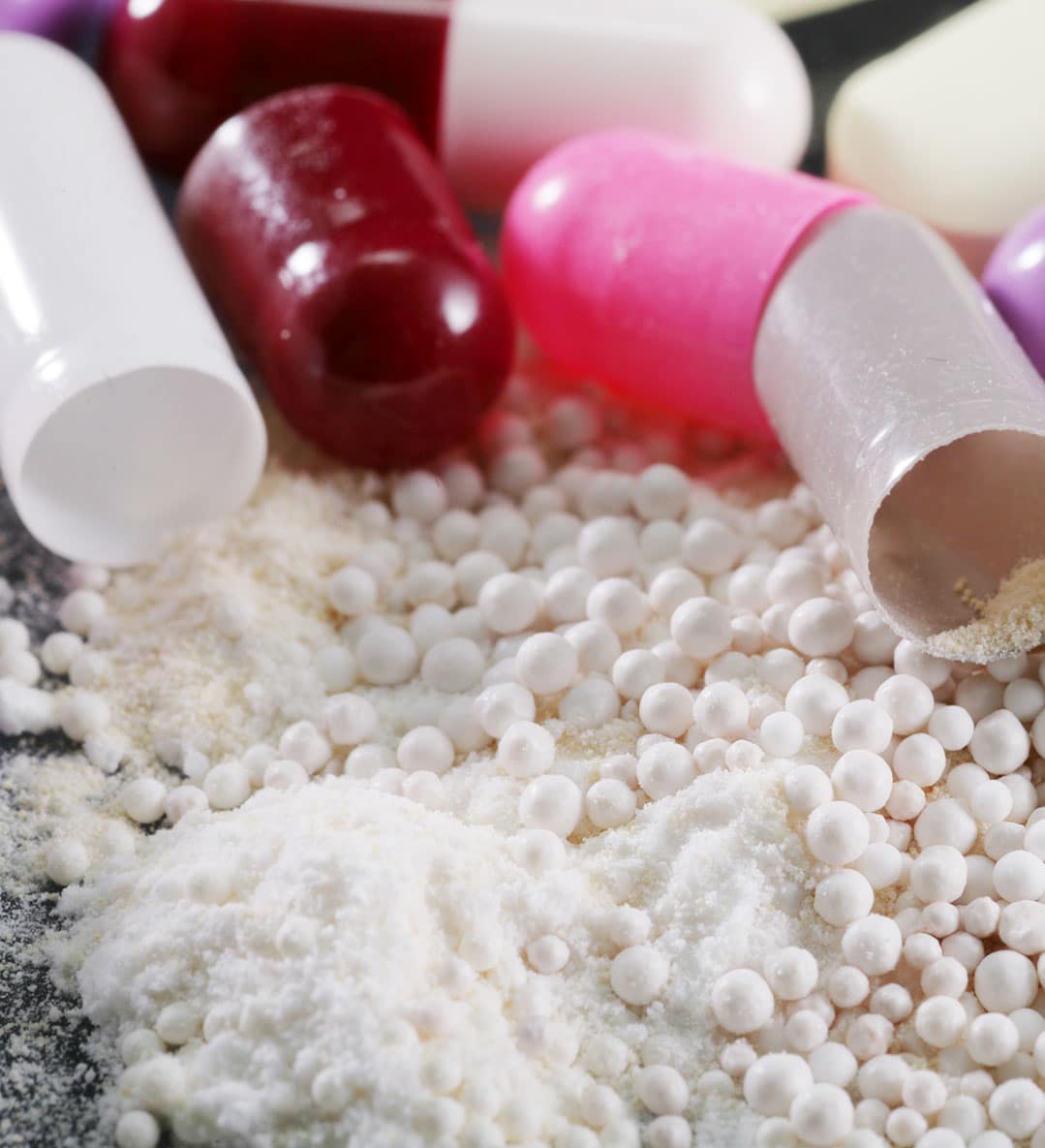 INDUSTRY EXPERT 
Testimonials
"…[We had] challenges with mixing a viscous (~10,000cp) solids-loaded cream
consisting of water, excipient, API, and a sticky acrylate adhesive. It used to take
multiple material addition steps and up to 8 hours with an overhead stirrer to
achieve desired uniformity. With a LabRAM we performed the mix in a little more
than 2min…"
- U.S. biopharmaceuticals company
"...having these LabRAM II units has changed our processes in a positive manner.
Every process involved with these units has become more stream-lined, and yield
better and more consistent results."
- Global pharmaceutical company
"We use these LabRAMs day in and day out, 18-20 hours a day…we run the heck
out of them. We're mixing several different powders in different quantities and no
liquids. These [LabRAM] mixers do the trick."
- U.S.-based neutraceuticals company
THE UNIVERSAL
MIXING SOLUTION
The ResonantAcoustic® Mixer (RAM) product line harnesses the power of resonance (low-frequency sound) to generate powerful and efficient mixing of complex Solid-Solid, Solid-Liquid, Liquid-Gas, and Liquid-Liquid Blends.   Benefits include;
10-100X faster

mixing times

bladeless non-contact mixing

consistent homogenization

repeatable

scalable

durable
custom engineered systems

reliable

cost saving

eco-friendly operation


unmatched safety
LEARN MORE ABOUT HOW
RAM CAN HELP YOU
Videos
Industry Folio
Case Studies
White Papers
Patents
Articles