TOMORROW'S ENERGY STORAGE 
PROCESSING TECHNOLOGY
Energy storage technologies rely on special materials and methods, and demand breakthrough processing capabilities. ResonantAcoustic® Mixing (RAM) technology surpasses every traditional method with material and precursor processing capabilities that support and drive new energy storage solutions.
Exceptional uniformity and dispersion to nano materials

Higher loadings and reduced solvent use

Paste and slurry processing for film quality

Effective and rapid coating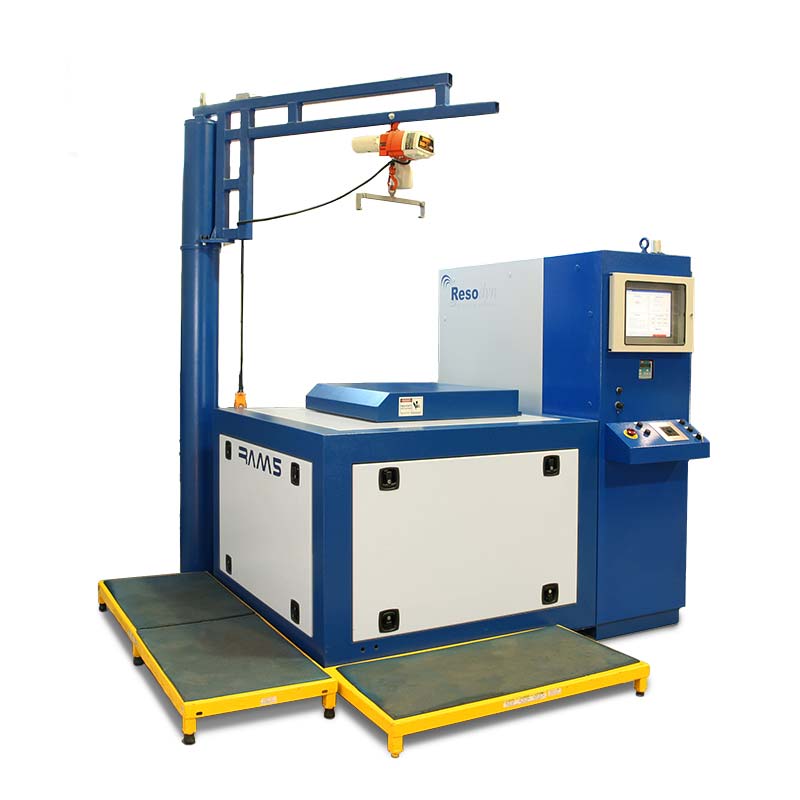 RAM's intense yet low-sheer technology processes materials of nearly any particle size or behavior. Whether cohesive, agglomerated, nano-scale, or temperature sensitive, RAM's features can disperse homogeneously, control temperatures, apply vacuum, dry or spray coat one particle on another, and effectively process any combination of powders, liquids, highly viscous or solids-loaded materials with exceptional repeatability.
Single Technology Platform
The world's top energy storage and technology firms already rely on RAM's ability to rapidly switch from one set of ingredients to another, while changing only the processing vessel and the mixing parameters. Cross-contamination, excess movement, and potentially dangerous material handling are minimized.
Sound Energy Does the Work
RAM technology uses low-frequency sound energy to thoroughly mix particles of often vastly different characteristics. Mix times of hours are frequently reduced to minutes and previously unmixable ingredients process uniformly and thoroughly.
BATTERY DEVELOPMENT 
PRODUCTS
LEARN MORE ABOUT HOW
RAM CAN HELP YOU
Videos
White Papers
Patents
Loaded Polymer Blending
To illustrate a heavily loaded polymer blend, two materials of very different particle sizes are blended with a polymer surrogate. This footage documents the nature of the material blending and integration into a heavily loaded (~85%) polymer based paste. The use of RAM™ technology is ideally suited for loading of solids into polymers and mixing to a high rate of dispersion and consistent viscosity throughout the blend.
Dissimilar Powder Mixing
Dry ingredients can be difficult to thoroughly and consistently mix, particularly when the particles are of different sizes and characteristics. To illustrate effective and rapid mixing, 10 grams of fumed silica is blended with 100 grams of sand. Completed specimens exhibit no airborne fumed silica, demonstrating uniform blending at an order of magnitude difference in particle size.
Milling and Nano Coating
Coating larger particles with smaller ones is a common processing application, and milling is often a part of the same process. In this video, agglomerated carbon black particles are simultaneously milled to nano size particles that coat the plastic pellets completely in just a few seconds. The high speed video clearly illustrates the dispersion of carbon black particles, their de-agglomeration, and progressive and comprehensive coating of the plastic pellets.