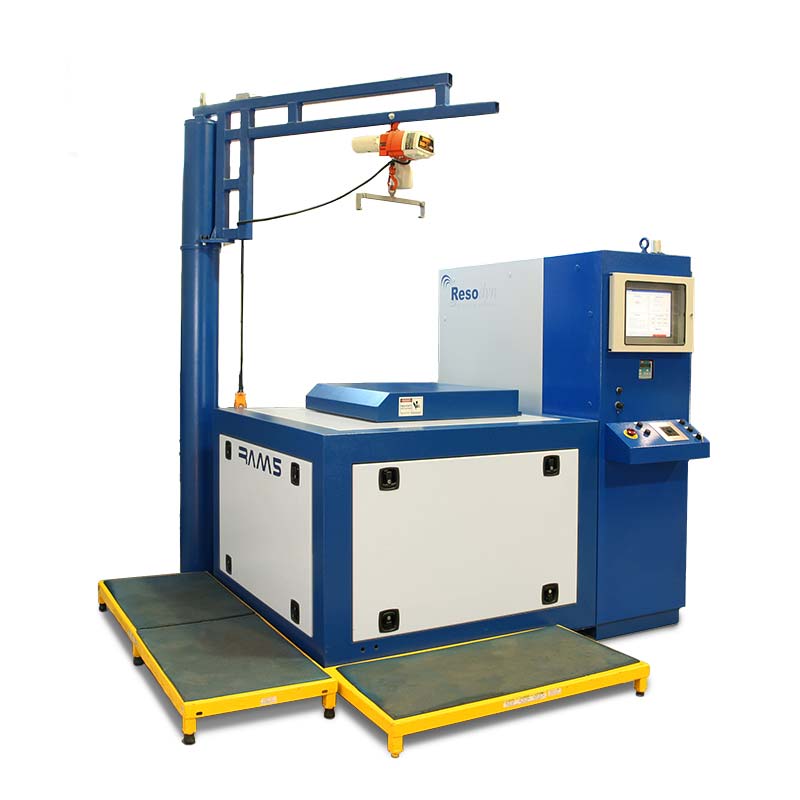 BUTTE, MT - Resodyn™ Acoustic Mixers, Inc., announced the commercial availability of the RAM 5, a production scale mixer based on the company's proprietary ResonantAcoustic® Mixing technology. This revolutionary mixing technology uses low-frequency, high-intensity acoustic energy to produce a consistent shear field throughout the mixing vessel causing rapid fluidization and dispersion of material.  It offers processors improved product quality and increased production efficiency.
The RAM 5 mixes without impellers and is capable of mixing up to 80 pounds (35 kg) of material. Various combinations of gases, liquids, solids, powders, viscous liquids and pastes are thoroughly and consistently mixed with this innovative technology. The RAM 5 is the only noninvasive mixer capable of mixing over 10 kg of materials with viscosities beyond 10 million cP.
Because the RAM 5 is a non-invasive mixer, mixing can be done in sealed vessels of varying sizes and design. The RAM 5 can accommodate disposable or end-use vessels such as 6 gallon steel drums. The RAM 5  generates a fluidized system with small vortices that homogenize materials much faster and with less heat generation than occurs in impeller systems, where heat and mixing are localized around the impeller. The RAM 5's unique mixing mechanics coupled with flexibility in the design of the mixing vessel, allows the reformulation of products around new manufacturing processes.
Find additional information about the RAM 5 mixer here.